Microneedling also known as "Collagen Induction Therapy" is a treatment used to rebuild the skin collagen and elastin. 
Microneedling is a minimally invasive anti-aging skin rejuvenation procedure that helps reduce the signs of aging. It is performed with a small hand held device that makes tiny controlled punctures called micro-wounds, or channels.
These micro-channels stimulate the process to produce new collagen and elastin. Beautiful skin is a phone call away!
Microneedling is highly effective for:
Reducing fine lines and wrinkles
improving skin elasticity and collagen production
Reducing acne scarring
Improving uneven skin tone by reducing Hyper-Pigmentation/Sun Damage/Photo Damage
Improving texture by reducing the appearance of enlarged pores
Services
Microneedling Treatment: $250 
Package of 5 microneedling treatments: $1200
Celluma Light Therapy add-on: $35  (speeds up healing and improves the effect of the treatment)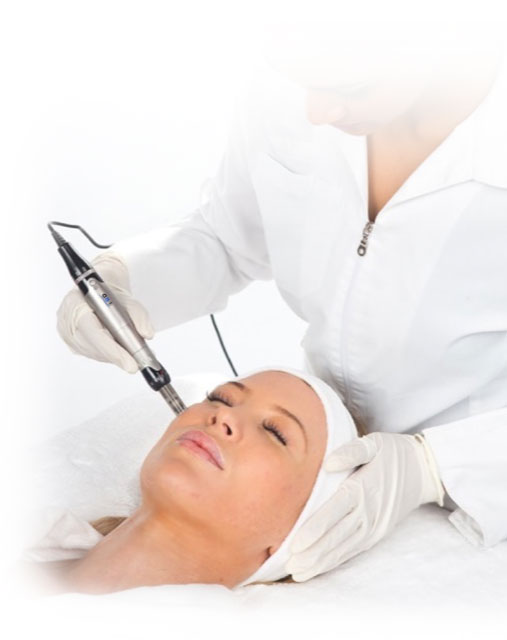 What Frequently Asked Questions About your Acne Treatment using at Le Spa
What should I avoid prior to treatment?
Please be sure to use no Retin-A products for at least 3 days prior to your treatment. In addition avoid any prolonged sun exposure to the face prior to your treatment. We will not perform micro-needling on sunburned skin.
What should I expect after the treatment?
There is little downtime:

your skin might be pink for about 24-48 hours after the treatment.

Please refrain from wearing make-up the day of the treatment, avoid exercise for 24 hours, and no active ingredients line Retin A or Vitamin C for 3 days post procedure.

You will go home with a kit that will include the products needed to take care of your skin for the first week after treatment.

Your esthetician will guide you on a specific skin care routine

Best results are seen with a minimum of 3 to 6 treatments performed 1 month apart.
What are the Contraindications of Microneedling?
Microneedling will not be performed if any of these conditions exist.
History of herpes

Use of anticoagulants

Keloid scarring

Infection (fungal or other)

Presence of warts, solar lentigines, solar keratosis, skin cancer

Chemotherapy

Uncontrolled diabetes

Active Acne