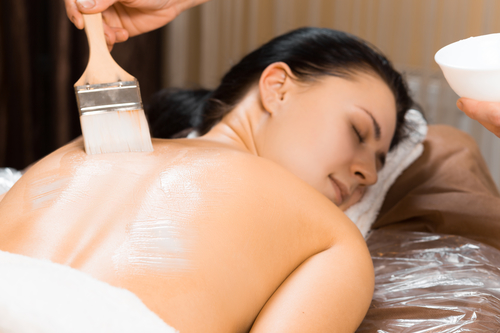 Experience this therapeutic body exfoliation that uses medicinal Chinese herbs to smooth and re-texturize your skin from neck to toes.  This luxurious treatment starts with an application of citrus fruit oil followed by and exfoliatin Herbology massage. You will then be cocooned in heated thermal blankets to melt the therapeutic herbs into your skin.
To finish, a warm, rich moisturizer is massaged onto your skin, leaving your body silky smooth and revitalized.
Treat your back the same as your face. From minor to major back break outs, this relaxing treatment consists on deep cleansing, steaming, exfoliating, removing of blemishes, massage and a therapeutic mask.